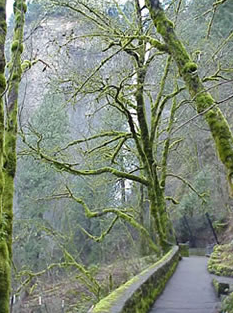 Some environments and regions naturally have a higher humidity and moisture level than others. Naturally moist environments such as coastal areas, river valleys, and humid climate zones, are more likely to experience mold problems than naturally drier areas.
If you live in an area that has naturally high humidity or moist conditions, try the following tips to prevent and control moisture and mold growth:
Air Conditioner Operation: Running the air conditioner on AUTO rather than ON is important. In the ON position, the AC blower fan runs continuously and any moisture on the air conditioner's evaporator coil will be blown back into your home before it can drain. This increases the humidity in your home and contribute to mold growth.
Air Conditioner Selection: When building or replacing your AC unit, choose a system with a variable speed air handler and an "enhanced moisture removal" mode.
Air conditioner Sizing: Having an over-sized unit for your home can contribute to a poor humidity level, especially at higher thermostat settings. Rely on your AC professional to determine what size unit is needed for your home.
Interior Doors: Keeping interior doors closed can lead to air pathways being blocked and leading to depressurization.
Windows Closed During Humid Weather: When the weather is particularly humid, or raining, keep windows and doors closed to keep moisture outside the home.