What It's For
Let me start by saying that this is one of the top selling units on amazon.  Because excess humidity in your home is one of the critical ingredients that makes mold infestation possible, getting rid of it is absolutely essential in terms of minimizing your risk. To that end, we're selectively reviewing a number of home dehumidifiers designed to strike at the very heart of the problem.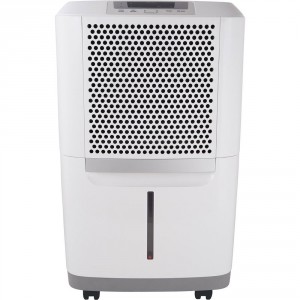 We want to give our readers a wide range of options to choose from and full and complete information of everything related to mold. Dealing with it, getting rid of it, and ultimately, preventing it. To that end, this is another in an ongoing series of review articles about products designed to help minimize your mold risk.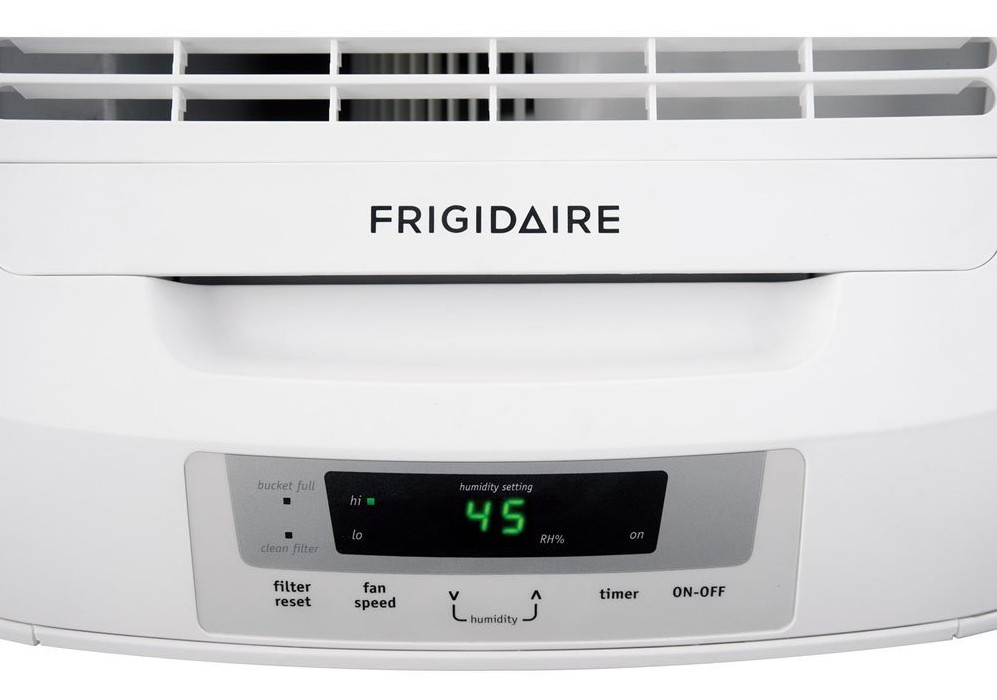 In this case, we're focused on the Frigidaire with the budget-conscious shopper in mind. This is a relatively low cost entrant in this size class of home dehumidifiers. Proof positive that you can get an effective, reliable machine without breaking the bank!
Pros
Frigidaire is a well-known brand, and has a long history of making quality home appliances. This dehumidifier is no different, and packs quite a punch for the money. Featuring a hefty 70 pint per day extraction capacity, it's one of the best deals in its weight class. The unit comes with a digital humidistat, allowing for precise humidity control. Set the unit to 50% (or lower) humidity, and let it do its work. At that level of humidity, your risk of mold infestation is essentially zero, barring standing water in some part of your house. It's also highly mobile, being mounted on casters, so it's easy to move from one location to another, and it comes with two drainage options for the fill tank. You can either empty the bucket manually, which is easy to do thanks to its easy access design, or you can hook up a drain hose and let gravity shunt the water to the drain of your choice.
Cons
The only real drawback of the unit is the absence of a condensate pump, which limits your options where drainage is concerned. This was a conscious design choice, however, because the addition of a condensate pump would add a hefty amount to the unit's price. If you don't mind using a gravity drain or manually emptying the bucket though, this is not much of a negative.
Summary
We have to give this unit 4.5 stars, of a possible five. The price point the unit is offered at offsets the absence of the condensate pump, making it perfect for the budget conscious shopper, and Frigidaire is known for the quality of their products.
If you absolutely need a unit with a condensate pump, this one isn't for you, but you wouldn't be considering it anyway. For those who don't mind a bit of manual labor, but don't want to sacrifice on water extraction capacity, this unit is hard to beat.