Key Takeaway:
Silicone mold making is an important process that offers many advantages, including flexibility, durability, and easy release of objects from the mold. Using silicone molds also allows for detailed and intricate designs to be replicated easily.
When making a silicone mold, it is important to take safety precautions, such as wearing gloves and working in a well-ventilated area. It is also essential to properly prepare the object for mold making and follow the instructions for mixing and pouring the silicone mold material.
Silicone mold making has a variety of specific applications, including making molds for candles, resin, concrete, cosplay armor, soap, 3D prints, and forensic impression evidence. When choosing a silicone mold making kit, consider the specific needs of your project and select a kit that is suitable for the type of mold you want to create.
Introduction to Silicone Mold Making
Get ready to discover the exciting world of silicone mold making!
Importance of Mold Making and Advantages of Silicone Molds
Mold-makingsilicone moldsMold creation has a big role in our lives
History and Various Industries That Use Silicone Mold Making
Silicone mold makingdental, food, entertainmentdental industryfood industryentertainment industrymedical, automotive and consumer goods productionjewelry and art industries
Step-by-Step Guide on How to Make a Silicone Mold
step-by-step processrequired materials to safety precautionshow to prepare the object for mold making
Materials Needed for Making Silicone Molds
Silicone mold makingMold release spray or petroleum jellyPart APart B5 minutes to 24 hoursPigments or fillerswearing gloves and avoiding inhaling or skin contact with uncured silicone compoundsRemember to take precautions and avoid creating a mold of your hand by accident
Safety Precautions for Making Silicone Molds
Safety is keygloves, a respirator, and protective clothingwell-ventilated areaPour it from one end of the mold, allowing it to settle naturally.Material Safety Data Sheets (MSDS)
Preparing the Object for Mold Making
6 simple steps
Clean the object – remove any dust or debris.
Apply a release agent – this stops the silicone from sticking. Petroleum jelly, cooking spray or a release agent work well.
Seal any porous surfaces – use epoxy or polyurethane to fill in any holes or crevices. This stops air bubbles forming in the mold.
Create an alignment key – place grooves/marks on the object and its container. These act as guides when aligning the mold halves later on.
Secure the object – use hot glue or tape to keep it in place.
Create a wall – use clay or foam board to build a wall around the object, with extra space. This'll rigidly hold the liquid material.
A friend once didn't seal any porous surfaces when casting concrete statues and ended up with cracked molds
Mixing and Pouring the Silicone Mold Material
Mixing and pouring the silicone mold materiala must for a successful mold3 steps:
Prepare the silicon material with the catalyst. Thoroughly mix with a spatula or stick for 2-3 minutes, with no visible streaks.
Pour the mixture into a separate container for stirring. This helps ensure no air bubbles are present.
Slowly pour into the frame, starting from one corner. Don't overfill or underfill. Then wait at least six hours before removing it.
Pay attention when mixing and pouring to ensure a successful mold
Removing the Mold and Cleaning the Object
Silicone moldsSmooth-On Inc.food-safe silicone putty kit for small molds, Alginate for one-off molds, and body double silk for reusable body molds
Specific Applications of Silicone Mold Making
silicone mold makingcandles, resin, and concretecosplay armor, soap, and 3D printsforensic impression evidence
Making Silicone Molds for Candles, Resin, and Concrete
Candles, resin, and concreteSafety must be taken when handling the materials
Mix the silicone material following instructions.
Carefully pour the mixture around the object for complete coverage.
Cure, then remove the mold.
Clean it with soap and water before use.
Take note: Molds made from non-food-safe materials should not be used with food or drink.
Making Silicone Molds for Cosplay Armor, Soap, and 3D Prints
Silicone moldscosplay armor, soap, and 3D prints
Get the object ready for the mold by cleaning it and adding a release agent if needed. Different materials require different types of silicone molds, so choose the right kind.
Mix the silicone according to the manufacturer's instructions, stirring it well. Pour the silicone over the object and use a brush/spatula to remove any air bubbles. Let the mold set overnight.
For cosplay armor, use epoxy putty to make intricate molds before applying silicone. To make soap, add transparent dye before pouring the silicone into the mold.
Preparing your object is essential. Remove dirt and debris and apply the release agents carefully. For more complex molds, use two-part techniques with a support shell like hydrocal/ultracal plaster for added stability.
Making silicone molds
Making Silicone Molds for Forensic Impression Evidence
silicone molds for forensic impression evidencesilicone moldSoft materials, like clay
Choosing the Right Silicone Mold Making Kit
silicone moldssilicone mold making kit
The Food-Safe Silicone Putty Kit for Small Molds
SmoothOn Body Double Silk for Reusable Body Molds
Alginate for One-Off Molds
Food-Safe Silicone Putty Kit for Small Molds
food-safe silicone putty kitthree steps
Firstly, pick your object to be molded.
Secondly, mix the two-part silicone putty until it is of uniform color and texture.
Lastly, apply the mixture to the object being molded, making sure it is completely covered, and wait for it to dry.
SmoothOn Body Double Silk for Reusable Body Molds
SmoothOn Body Double Silkskin-safe and non-toxicexcellent tear resistance and release qualitiesworking time of 6 minutes30 minutes to cure at room temperaturemedical prosthetics, special effects makeup, and cosplaySmoothOn Body Double Silk
Alginate for One-Off Molds
Alginate
| Features | Description |
| --- | --- |
| Type | Natural hydrocolloid extracted from seaweed |
| Consistency | Powder form, mixed with water before use |
| Mold lifespan | One-time use only |
| Setting time | Fast setting time (approx. 2 minutes) |
| Application | Ideal for capturing fine details on body parts, sculptures, or other objects that require a quick mold |
Alginate
Conclusion and Final Thoughts on Silicone Mold Making
attentive to detailcomplexity of the objectcleaning and applying a release agent if requiredcuring timestore and look after the molds properlyprofessional results
Five Facts About How To Make a Silicone Mold:
✅ Artisans have used molds throughout history to make various products. (Source: Team Research)
✅ Silicone molds offer several benefits, including flexibility, durability, and resistance to heat, cold, chemicals, and fungus. (Source: Team Research)
✅ Silicone molds can be used to create custom designs for various products, from engineering components to ice cubes and confections. (Source: Team Research)
✅ There are various tutorials and kits available for making molds using silicone for different purposes, from making candles and soap to creating forensic impression evidence or reusable molds of somebody's body. (Source: Smooth-On, Instructables, WikiHow)
✅ Proper planning, preparation, and safety measures, such as wearing protective clothes and disposing of gloves immediately, are important when making a silicone mold. (Source: WikiHow)
About the Author
Latest Posts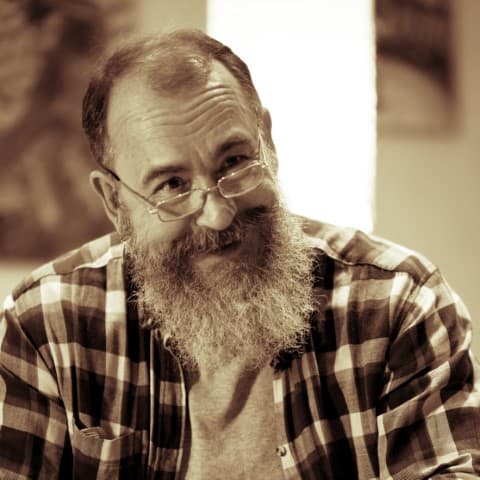 Keith, founder of MoldGuide, transformed personal adversity into a mission to help homeowners combat mold. After his wife suffered health issues linked to a home mold infestation, Keith launched several businesses within the mold and home health niche. An experienced publisher, he leverages his practical experience to offer accurate and understandable information on MoldGuide. Committed to a world where everyone breathes clean, mold-free air at home, Keith's goal is to empower homeowners to maintain healthier living spaces.