Key Takeaway:
Understanding mold on drywall: Mold is a type of fungus that grows on damp surfaces, such as drywall. It can cause health problems and lower indoor air quality.
DIY solutions for removing mold: To prevent the spread of mold and protect your health, gather necessary equipment, stop the source of moisture, and use bleach, Borax, or vinegar solutions to remove mold from drywall. Determine if the drywall can be saved before starting.
Preventing future mold growth: To prevent future mold growth on drywall, you can manage moisture in your home, identify and remove food sources for mold, and use high-quality paint like Easycare Ultra Premium. Dealing with mold growth that often occurs in winter turns spring may require proper ventilation and moisture management.
Understanding mold on drywall
What mold is
Why it grows on drywall
The different types of mold that can form on this porous surface
better understanding of the nature of mold on drywall
What is mold?
Moldblack, green or whiteDrywallAspergillus, Cladosporium and Stachybotrys chartarum (black mold)Important:Stachybotrys chartarum (black mold)
Why does mold grow on drywall?
Drywall is prone to mold.if left untreatedporous natureIt's essential to stop mold growth by finding the moisture source and treating any affected areas
Different types of mold on drywall
Stachybotrys chartarum (black mold), Aspergillus, Cladosporium, Penicillium, and FusariumStachybotrys chartarumpaint like Easycare Ultra Premium or hydrogen peroxide
The dangers of mold growth
health risks associated with mold exposureimpact of mold on indoor air quality
Health risks associated with mold exposure
Mold can be a serious issueMold can reduce the air quality in indoor areas
Ventilating areas can help reduce moisture, and reducing the moisture can starve existing molds.
Proper storage management can also help prevent future occurrences.
professional help right away
The impact of mold on indoor air quality
Mold spores in the air can make breathing problems worse for those who already have respiratory issuesMycotoxinssneezing, coughing, and wheezingDIY solutions
DIY solutions for removing mold
bleach and water, Borax, and vinegar
Gather necessary equipment
3-step guide
Get protective gear like masks, gloves, goggles, and clothing.
Buy a scrub brush, bucket, sponge, and towels.
Choose a cleaning solution like bleach/water, borax, or vinegar.
Remember: the equipment needed may change, depending on the size and amount of mold. Gather everything you need to tackle it quickly and successfully.
Stop the source of moisture
Moisture is a big problem when it comes to mold growthmoisture controlleaks, cracks, and damp spots on drywall surfacesVentilation
Determine if the drywall can be saved
Mold on drywallage, state, type, place in your home, and water damage historyYou can save your moldy drywall with bleach and water.
Using bleach and water solution to remove mold
Safety is key herewear goggles, gloves, a mask, and clothes that cover your bodyone part bleach with three parts waterBear in mindA cautionary tale
Using Borax solution to remove mold
Search no more!
Using vinegar solution to remove mold
vinegar80% of mold speciesproper ventilation in areas prone to moistureEasycare Ultra-Premium by Sherwin-Williams
When to seek professional help for mold removal
Signs that mold removal is beyond DIY methods
Mold removalDIY methodsExpert helpnasal congestion, allergic reactions, eye irritationmigrainesExperts should be called
How to choose a professional mold removal service
Professional mold removal
Research potential companies online. Check licenses and certifications, like IICRC.
Request a detailed estimate with services, procedures, insurance coverage, etc.
Check customer feedback and reviews.
Cheapest isn't always bestAsk for proof of insurance coverageHarvard School of Public Health researchResearch, licensing, estimates, feedback, insurance, and experience
Preventing future mold growth
Tips for preventing mold growth in the future
VentilationKeeping indoors at a steady temperatureleaks from pipes or roofsreduce the number of indoor plantsremove carpets from damp areaswater damages or leaks after heavy rainsdrainage is proper
Ways to stop the source of moisture
Moisture is a key factor that can cause mold on drywall, harming health and causing property damageidentify areas with high humidityCleaning gutters regularlyBe careful when placing plants near walls or windowsdehumidifier or AC and exhaust fans in bathrooms and kitchens
Identifying and removing food sources for mold
MoldDrywalltake out items that mold can feed on, like wallpaper, cardboard boxes, and carpets or curtains that are dirtyclean and upkeep your propertyMoisture control
Fix leaks promptly
Ventilate attic and crawl spaces
Use air conditioners and de-humidifiers
Install insulation to reduce condensation
The importance of moisture management
Moisture management
Understanding the role of moisture in mold growth
Moisturemanaging moistureHVAC technician
How to manage moisture in your home
Moisture management is key
Ventilation is the most important step. Good airflow helps moisture escape. Address water leaks or spills quickly to prevent big problems.
Humidity levels should stay below 60%. Use a dehumidifier or air conditioner, and clean bathrooms and kitchens regularly.
Identify sources of moisture. Plumbing leaks, condensation from appliances – address these promptly!
Premium paint like Easycare Ultra Premium can help inhibit mold and mildew growth on walls and ceilings. It contains antimicrobial additives.
Managing moisture takes effort, but it's worth it. Improve air quality and prevent mold with the right strategies and tools. Upgrade to high-quality paint, and kiss mold goodbye!
The benefits of using premium interior paint
Easycare Ultra Premium
It's specially designed to resist moisture and prevent mold growth.
Additives make it more resilient to humidity.
Easier to clean and maintain than regular paint, which can cause mold.
Has an antifungal or antimicrobial finish to inhibit mold growth.
Better coverage and protection against fading, chalking and peeling from sun exposure and thermal changes.
high-quality paint
Identifying and treating mold-related health issues
Mold exposure doesn't just damage your surfaces but also poses serious health risks
Common health issues caused by mold exposure
Mold can be hazardous to your healthcan make you sicksneezing, a runny nose, red eyes, a rash, breathlessness, chronic coughing, and headachesMycotoxicosisYounger kids and babies are more vulnerable to respiratory issues caused by mold
Symptoms of mold-related health issues
Mold-related health issues can be severe
Respiratory issues such as wheezing, shortness of breath, tightness in the chest, and asthma attacks;
Allergies with sneezing, nasal congestion, runny nose, skin rashes, and eye irritation;
Neurological conditions such as headaches and memory loss;
Skin absorption causing hives and rashes;
Flu-like symptoms like fever, fatigue, and weakness;
Depression, chronic fatigue syndrome (CFS), and fibromyalgia.
How to treat mold-related health issues
Mold exposure can harm your healthFirst step is to get away from the moldget advice from a professionalTreatment for mold-related health problemsantihistamines, nasal corticosteroids, decongestants, ointments, or creamsDon't delay treatmentDrywall mold? No need to worryGet the treatment you need!
Conclusion and final thoughts
summarize the DIY methodsimportance of using high-quality paint like Easycare Ultra Premiumadvantages of using hydrogen peroxidemold growth that often occurs during the transition from winter to springlast thoughts
Recap of DIY methods for removing mold from drywall
Homeowners – beware!
First, stop the source of moisture creating the mold.
Second, decide if the drywall can be kept or needs replacing.
Third, get gloves and goggles for protection.
Fourth, use a bleach and water mix to clean non-porous surfaces.
Fifth, use Borax or vinegar for porous surfaces.
Last but not least, dispose of contaminated items safely.
Bigger problems?Easycare Ultra Premium
Importance of using high-quality paint like Easycare Ultra Premium
High-quality paintMold is a health risk that can cause breathing problems and other diseasesVOCs (volatile organic compounds)
Protection from moisture damage
Prevention of mold
Better indoor air quality
Protection from health risks caused by mold
easy and successful way to get rid of moldhydrogen peroxide for easy mold removal
Advantages of using hydrogen peroxide for mold removal
environmentally friendlyhydrogen peroxide can be a safe and reliable way to remove mold and keep your home healthy and clean
Tips for dealing with mold growth that often occurs in winter turns spring
Inspect your home for signs of moisture buildup. Examples: water stains on walls/ceilings, condensation on windows, musty odors.
Make sure there's proper ventilation. Open windows and use fans to circulate the air and reduce moisture levels.
Keep the humidity below 60%. Fix any leaks right away. Excess moisture can lead to mold growth.
Final thoughts on removing mold from drywall
paper products, fabrics, and woodHydrogen peroxideEasycare Ultra Premium paint
Five Facts About How To Remove Mold From Drywall:
✅ Drywall with a paper face can be a food source for mold to grow and spread when damp. (Source: This Old House)
✅ Homeowners can remove mold on drywall under 10 square feet, but larger infestations may require a professional. (Source: This Old House)
✅ Two effective options for killing mold on drywall are using a bleach/water combination or a Borax solution. (Source: Prioritycommerce.com)
✅ To minimize spores in the air, it is recommended to block off the rest of the home and use a negative-pressure HEPA air filtration system. (Source: This Old House)
✅ Black mold can be harmful and homeowners should use caution when removing it. (Source: Team Research)
About the Author
Latest Posts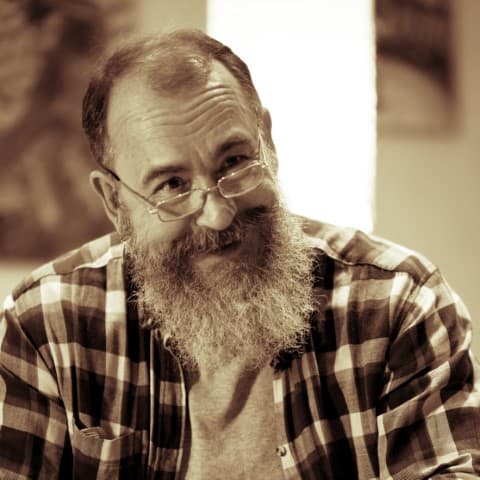 Keith, founder of MoldGuide, transformed personal adversity into a mission to help homeowners combat mold. After his wife suffered health issues linked to a home mold infestation, Keith launched several businesses within the mold and home health niche. An experienced publisher, he leverages his practical experience to offer accurate and understandable information on MoldGuide. Committed to a world where everyone breathes clean, mold-free air at home, Keith's goal is to empower homeowners to maintain healthier living spaces.